The credit union will be closed on Monday July 5th in honor of
Independence Day! Please have a safe and Happy Holiday!


The Annual Membership Meeting that is normally held in February of each year has been postponed due to Covid-19. We will hold the meeting in September. We will send more information as it gets closer.

Check out our mortgage loan rates!
15 Years @ 2.90%
20 Years @ 3.20%
30 Years @ 3.40%
Call the credit union for more details.

Please Notify Us of Your Travel Plans
If you're leaving town, please let Division #6 Highway Credit Union know!
You can stop in the credit union or contact us at 314-453-1780
Monday - Friday 8:00 am - 4:00 pm.
If you need to reach customer service for your Atm/Debit card (Mastercard)
after hours you may call Vantiv Customer Service at 800-442-4757
or the Fraud Department 800-889-5280.
For Visa Credit Cards you can reach customer service at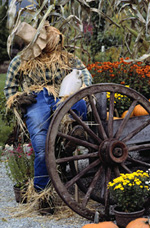 1-800-369-4887.
Go Green by signing up for
e-statements!!
WE HAVE CHECKING WITH FREE ONLINE BILL PAY!
Contact the Credit Union for more details on how to get set up!!!

Division #6 Highway Credit Union
14392 S. Outer Forty
Chesterfield MO 63017
314-453-1780 Phone
314-453-5024 fax
div6cu@sbcglobal.net
Pay your Division #6 Hwy. CU
Visa Card Here!

Visa Customer Service
800-322-8472
---
Division #6 Highway Credit Union
Routing #281080988
BUSINESS DAYS
BUSINESS HOURS

Monday - Friday

* Last transaction at 4:00 pm

8:00 am - 4:00 pm

Phone 314-453-1780

Fax 314-453-5024

div6cu@sbcglobal.net
This credit union is federally insured by the National Credit Union Administration.
If you choose to view a third party link on this web site, you will leave the Division #6 Highway Credit Union's web site. The third party web site is not operated by this credit union. The credit union is not responsible for the content of the third party site and does not represent either the third party or the member if the two enter into a transaction. Privacy and security policies may differ from those practiced by this credit union.
---
---