Relief Loan Special
Loan special up to $1,500 unsecured for 24 months at 8.00%.
Payments will begin in September 2020.
Normal credit guidelines apply. Offer valid June, July, and August.
Terms and conditions may change.
Contact the credit union for more information.
COVID-19 ANNOUNCEMENT
In effort to prevent the spread of COVID-19 respiratory illness caused by a new coronavirus, Division #6 Highway Credit Union will be closing the lobby on Monday March 23rd. We are committed to the health and safety of our members, our employees, and our community. This is a fluid situation, we are taking every effort to meet the needs of our members, while keeping everyone safe. If cash is needed and an atm is not an option please call the credit union to arrange a pick up. We can take cash deposits through the mail slot in the credit union door. We can transfer money to or from outside financials institutions by phone. We will be available to members by phone or email. Please call the credit union with any questions at 314-453-1780 from 8:00 a.m. - 4:00 p.m. Monday - Friday.


Check out our mortgage loan rates!
15 Years @ 3.50%
20 Years @ 3.70%
30 Years @ 3.90%
Call the credit union for more details.
---
---
---

Please Notify Us of Your Travel Plans
If you're leaving town, please let Division #6 Highway Credit Union know!
You can stop in the credit union or contact us at 314-453-1780
Monday - Friday 8:00 am - 4:00 pm.
If you need to reach customer service for your Atm/Debit card (Mastercard)
after hours you may call Vantiv Customer Service at 800-442-4757
or the Fraud Department 800-889-5280.
For Visa Credit Cards you can reach customer service at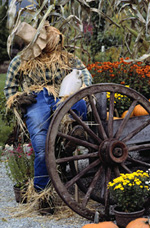 1-800-369-4887.
Go Green by signing up for
e-statements!!
WE HAVE CHECKING WITH FREE ONLINE BILL PAY!
Contact the Credit Union for more details on how to get set up!!!

Division #6 Highway Credit Union
14392 S. Outer Forty
Chesterfield MO 63017
314-453-1780 Phone
314-453-5024 fax
div6cu@sbcglobal.net
Pay your Division #6 Hwy. CU
Visa Card Here!

Visa Customer Service
800-322-8472
---
Division #6 Highway Credit Union
Routing #281080988
BUSINESS DAYS
BUSINESS HOURS

Monday - Friday

* Last transaction at 4:00 pm

8:00 am - 4:00 pm

Phone 314-453-1780

Fax 314-453-5024

div6cu@sbcglobal.net
This credit union is federally insured by the National Credit Union Administration.
If you choose to view a third party link on this web site, you will leave the Division #6 Highway Credit Union's web site. The third party web site is not operated by this credit union. The credit union is not responsible for the content of the third party site and does not represent either the third party or the member if the two enter into a transaction. Privacy and security policies may differ from those practiced by this credit union.
---
---