Division #6 Highway Credit Union
Cordially invites you to the 70th Annual Membership Meeting on
Tuesday April 25, 2023 at 4:30 p.m.
Location: MoDOT TMC Building - Room 209
14301 S. Outer Forty Road
Chesterfield, Missouri 63017
Refreshments will be served and cash attendance prizes awarded.
Please call the credit union for more details at 314-453-1780.
New CD Special
13 Months CD at 4.00%; 4.06% APY

Please notify us of your travel plans.

If you're leaving town, please let Division #6 Highway Credit Union know!
You can stop in the credit union or contact us at 314-453-1780
Monday - Friday 8:00 am - 4:00 pm.
To report a lost or stolen debit/atm card
Customer Service available 24-hours a day / 7 days a week
Please call 833-933-1681 (United States) or 812-647-9794 (International)
Debit Card Activation or pin change
After normal business hours call: 866-207-8808


For Visa Credit Cards you can reach customer service at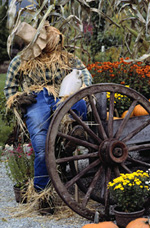 1-800-369-4887.
Go Green by signing up for e-statements!!

WE HAVE CHECKING WITH FREE ONLINE BILL PAY!
Contact the Credit Union for more details on how to get set up!!!

Division #6 Highway Credit Union
14392 S. Outer Forty
Chesterfield MO 63017
314-453-1780 Phone
314-453-5024 fax
div6cu@gmail.com

Visa Customer Service
800-322-8472
---
Division #6 Highway Credit Union
Routing #281080988
BUSINESS DAYS
BUSINESS HOURS

Monday - Friday

* Last transaction at 4:00 pm

8:00 am - 4:00 pm

Phone 314-453-1780

Fax 314-453-5024

div6cu@sbcglobal.net
This credit union is federally insured by the National Credit Union Administration.
If you choose to view a third party link on this web site, you will leave the Division #6 Highway Credit Union's web site. The third party web site is not operated by this credit union. The credit union is not responsible for the content of the third party site and does not represent either the third party or the member if the two enter into a transaction. Privacy and security policies may differ from those practiced by this credit union.
---
---